Archives of Neha's performances
Neha and her students performed at the Laconia Multi-cultural festival on September 12th, 2015 at Laconia, NH.
Anura Guruge, publisher of NhLifeFree.com had this to say about the performance
"Good classic Indian dancing, such as this, is indeed a treat to all senses; sinuous, sensual, precise, expressive, colorful and compelling. Lets face it. The dances have been perfected over a few thousand years!" and "It was an honor to see them perform at Laconia yesterday. They make me so proud and I am not even Indian (and never have been)!
I feel proud for the parents and for Neha Parikh."
Read the entire article here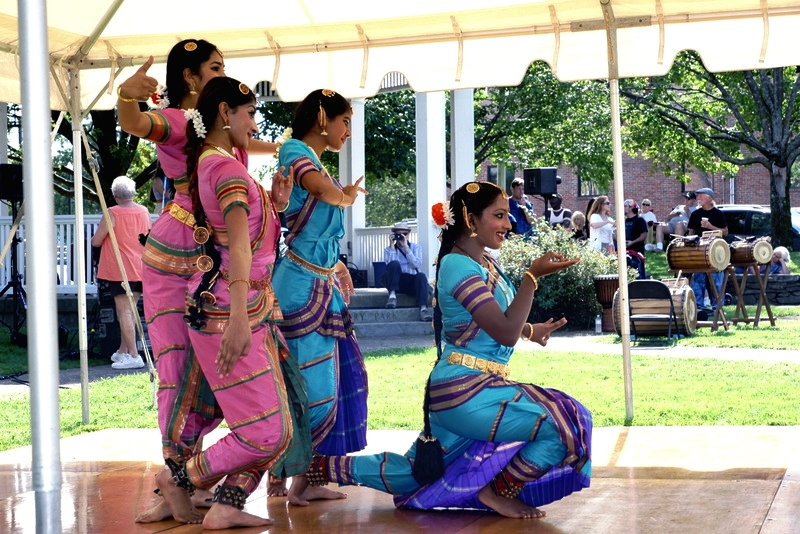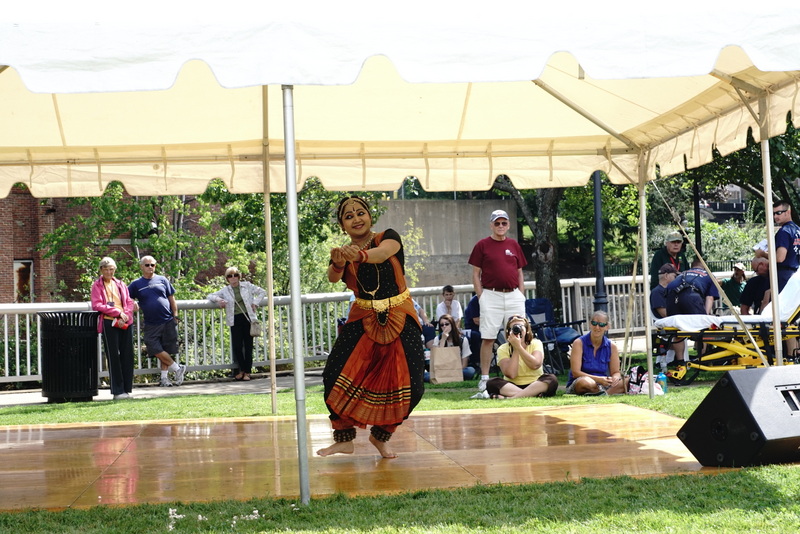 Picture credits: NHLifeFree
---
Shri Vaibhav Arekar performs in New England
Shri Vaibhav Arekar, eminent dancer and Guru of Neha Parikh visited the Boston Area in 2012 and gave a scinitllating performance Nritya Chitra at the Chinmaya Maruti Center, Andover MA.

Neha Parikh also performed on the same day and it was a visual treat for the audience.
---
Mohiniattam for National Multiple Sclerosis Event
Neha performed Mohiniattam on February 25th, 2012 in Natyasangamam a fundraiser event for National Multiple Sclerosis Society'




"In a performance that served to showcase the slow, delicate and more rounded movements of Mohiniyattom, Parikh demonstrated superb artistry with her near-perfect nritta."

- by Radhika Pillai in the examiner.com
---
Tridevi Samarpanam

Tridevi Samarpanam

On October 30, 2010 Neha and her students performed at a fundraiser concert to benefit Hindu Mission Hospital.
Neha Parikh , Sridevi Thirumalai, Ranjani Saigal and their students presented a dance recital set to live music by Aparna Balaji

Read the complete review here
---