About Neha
Neha is a talented dancer who showed a lot of promise and deep interest in dance from a very young age. She was exposed to the beautiful and intense art form of Bharata Natyam from a tender age of 7. Her love for this art, persuaded her to take up professional training in Bharata Natyam from Nalanda Nritya Kala Mahavidhyalaya (Nalanda College of Classical Dance) in Mumbai, India.

This internationally famous institution was founded by Padmashri Dr. Kanak Rele. Neha completed her Bachelor's and Master's in fine arts (Classical dance) from Nalanda specializing in Bharatanatyam. She is also a trained artiste in Mohiniattam.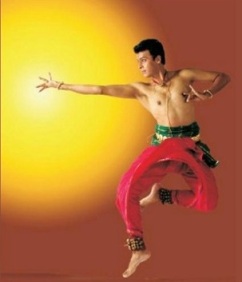 Neha was fortunate enough to be guided by very eminent Gurus like Smt. Thangamani Nagarajan, Smt.Malati Agniswaran, Shri Vaibhav Arekar and Smt.Ambika Vishwanathan who were the lecturers at Nalanda Institute.

She also had the honor of performing major roles in the most prestigious productions of Nalanda like 'Shilappadikaram', 'Santavani', 'Kanchanmrig', and 'Swapnavasadattam' at various prominent venues in India. At Nalanda as a student she was trained to choreograph dance ballets and also train other students during this period.
Since 2005, when she relocated to the US, she has been teaching students in the US and is well known for her adherence to strict standards and yet very creative performances. Following the Guru-Shishya traditions in teaching, she interacts with students in trying to get the best out of every student.
It is to her credit that many of her students have performed their 'Arangetram' or solo dance debut recitals since 2006 and more are on their way to achieving this milestone.

Neha is an active member of India Association of New Hampshire since 2005 which awarded her with IANH "Excellence Award" in April, 2011. She was also presented the "Spotlight on Excellence Award" in the category of "Dedicated dancer" by Lokvani in September 2011.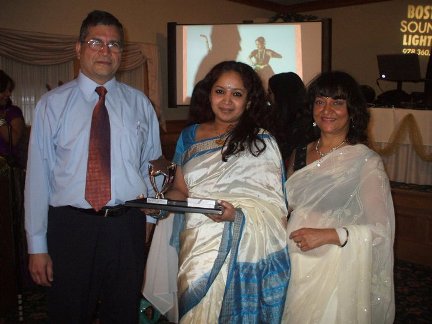 Neha receiving excellence award.